Sleep The Wonder Drug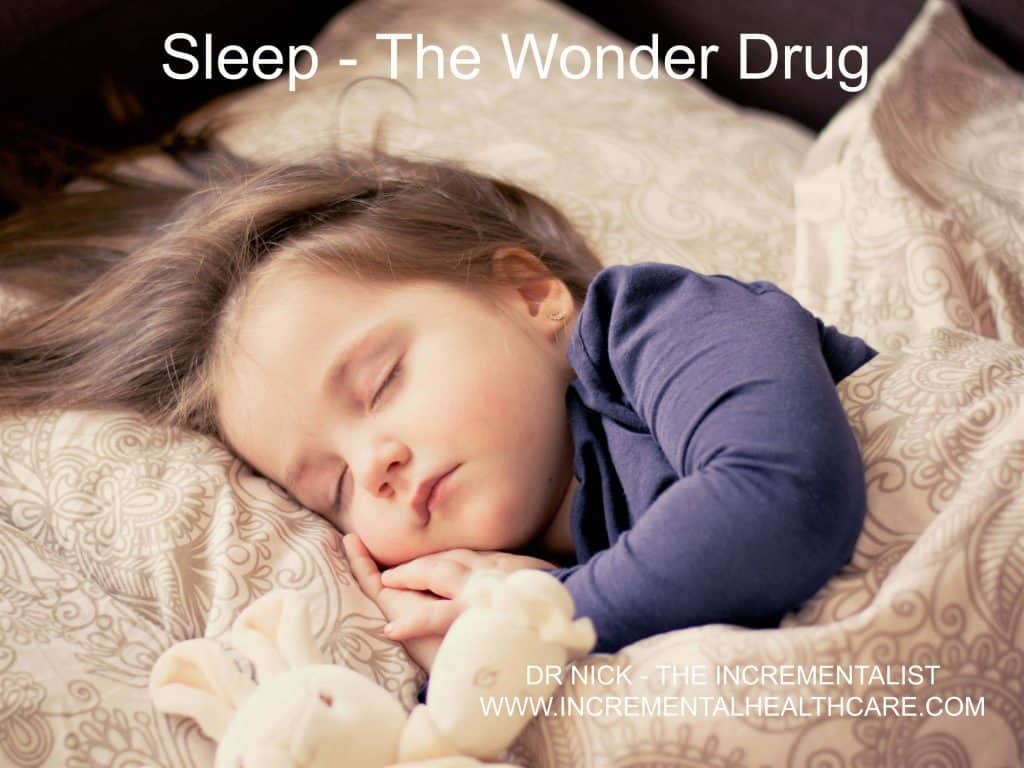 This week I am focusing on sleep – a hot topic given the recent tweets from Eric Topol
and
In fact, the value of sleep is well understood – just poorly implemented
Good news there's been an AMAZING BREAKTHROUGH! Scientists have discovered a revolutionary new treatment that makes you live longer. It enhances your memory and makes you more creative. It makes you look more attractive. It keeps you slim and lowers food cravings. It protects you from cancer and dementia. It wards off colds and the flu. It lowers your risk of heart attacks and stroke, not to mention diabetes. You'll even feel happier, less depressed, and less anxious. Are you interested?
The above quote is from Matthew Walker (@sleepDiplomat)- researcher and Author of the excellent book "Why We Sleep". Essential reading for anyone wanting to deep dive into what we know about sleep and its incredible positive effect on our health and brains.
The science is in and the benefits of sleep are clear so how do you get yours.
Incremental Steps to Sleep
How do you get into the habit and routine of getting a great nights sleep each and every night? Some of the highlights include:
Temperature
Habit/Routine
Light – dark quiet rooms
Say no to Drugs and Alcohol – not the right kind of sleep anyway
Here are my thoughts on Sleep Hygiene – you can also see more here "12 Sleep Hygiene Practices"
---
You can also follow me here on
medium
, on
twitter
, or on
facebook
or Sign up to receive my posts each week