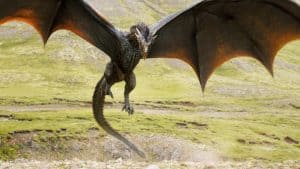 After an exciting 5 years with Nuance, I am saying goodbye to pursue a new opportunity. As is often the case with major decisions like this, I have had a chance to reflect on how far we have come and how many people I have had the privilege of working with in what has been an exhilarating and fulfilling journey. First off, I would like to say a big thank you to all my colleagues in the company who have made this journey and experience so much fun.
Healthcare is personal, and while the industry delivers care successfully to many millions of people, the process and systems are fundamentally broken and in dire need of repair, overhaul, and/or outright replacement. Technology and innovation is central to helping solve some of these problems and Nuance has many of the solutions that are fundamental to making healthcare affordable, and, above all, simple to access for everyone. 
When I started at Nuance:
We announced the new an innovative Dragon Medical Network Edition which has gone from strength to strength, solidifying the technology, simplifying the implementation process, and offering a simple pathway to adoption even in complex virtual client environments;
We were launching our new offerings in the mobile world (still an emerging area of technology) and had created our SDK to connect with other developers building clinical tools and applications;
Following the acquisition of Lernout and Hauspie's Natural Language Processing technology, we were building this solution into our portfolio and offering our customers early access to these innovative tools;
About 150,000 clinicians were using Dragon Medical;
Dragon v10 was being released;
That year we had ~10 press releases on our healthcare solutions;
The company's revenue was around $1.12 billion.
I am proud to say we have made incredible strides since then, in fact, today:
Nuance has deployed solutions to 70% of all U.S. hospitals and is represented in over 30 countries around the world;
More than 500,000 clinicians and 10,000 healthcare facilities are successfully using our technology;
Nuance is ranked #15 in the Top Health IT companies;
Dragon Naturally Speaking v13 has been released with innovations and accuracy that are astounding; 
Revenues in 2014 almost broke through $2 billion
At our most recent healthcare conference, we had 52 pieces of media coverage.
In a risky exercise, I am going to try and call out people I have had the opportunity to work with who have made my job not only possible, but also fun. Many sit behind the scenes and remain unsung heroes of the company. In taking a trip to a customer site or conference, there are so many individuals and groups who contribute to making these trips successful. I would like to thank and recognize, in no particular order:
Face-to-Face Marketing Team – all the people that set up conference booths, organize all the travel, fix problems on site and then clean up afterwards, and then make sure all the leads and information gets shared and followed up.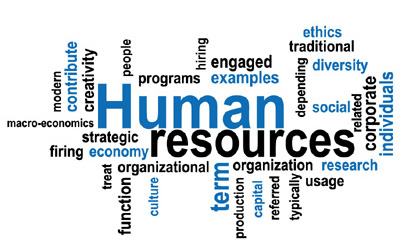 Human Resources Team– who sit in the background making sure the company is operating smoothly, the staff gets paid and receive their benefits, deal with emergencies and personal issues, and support the ongoing development, recruitment, and retention of the company's major asset – people.
Communications Team – that keep everyone in the company informed as well as helping our customers, prospects, and the marketplace understand what it is we do and why we are such a great company to work with. They come up with so many great ideas on how to stand out in the crowded field and help simplify and tell a message that can, at times, be complicated and difficult to get across.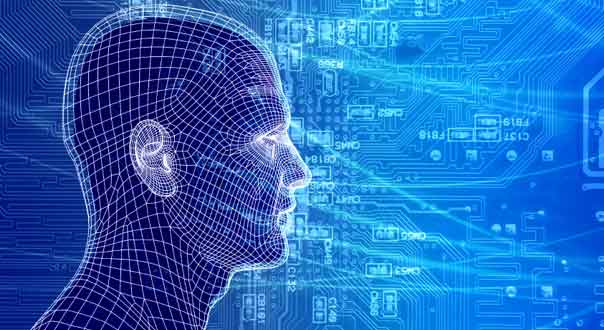 Information Technology Team– having worked in technical support, I personally know how hard that job is and these folks have always gone the extra mile to fix problems at odd hours, find inventive solutions and work-arounds to potential catastrophes, all the while remaining vigilant to the expanding threats being posed to our digital information.
Research, Engineering and Development Team – the folks who actually build all the solutions and tools we offer. They continue to amaze, pulling rabbits out of hats on a regular basis. As one of the senior leaders tells – in the early days of mobile they did not even have an iPhone amongst them…no problem, they went out and bought some, bought the Mac and development kit and taught themselves that toolset. In short order we had incredible prototypes and examples of tools for the mobile platform. They translate vague thoughts and ideas into amazing working products and have made me a super star on stage when I get to show off their ingenuity in some incredible product demonstrations.
Travel and Expenses Team – who deal with all the complexities of booking travel, getting everyone to and from their destinations, re-routing people and finding alternatives when things don't go quite right and then making sure that we get reimbursed for all the expenses incurred on these trips in multiple currencies
Office support services including the mail room, reception desks, staffing and building security, and housekeeping. Many times they are the face that customers meet and their care and attention have a huge impact on the way we are perceived in the marketplace.
The Sales Team –who I am privileged to call my family – as one sales executive said
You become part of the Sales family
And I have always felt part of it. These folks do so much behind the scenes, nurturing relationships and smoothing out problems. So often they went the extra mile willing to collect me from airports, organize transportation, and do anything to make my visit easier and less stressful.
The Marketing Team –who pull together the disparate sets of information into coherent and attractive packages that can be shared with our prospects, customers, and partners. They create events and come up with ideas that continue to put Nuance front-and-center in the minds of our clients, and continue to do so much with fewer resources.
Implementation Team – the folks who successfully deliver the solution and technology we have sold to our clients. They pick up the details – sometimes it would seem by osmosis – and manage to interpret the requirements and go above and beyond to keep our customers happy.
Customer Services Team — including our huge transcription business that transcribes billions of lines of clinical documentation each year, to high-exacting quality standards in a cost-pressured environment that is squeezing every last drop of efficiency from every part of the process and people.
Customer Support Team – who are front-line members of the team dealing with sometimes with angry and frustrated clients. They marshall the resources, keep the team informed, and navigate the complex pathway with the client to get them to a successful outcome as quickly as possible.
Operations Team – who keeps everything running smoothly – not just our clients and partners' technology, but our own internal resources as well. Dealing with major challenges, such as natural disasters, they offer alternative solutions and always keep in mind possible failures and how to protect Nuance and our customers in the most cost-effective manner.
The Client – last, but not least, our clients and customers, without who none of this would be possible. They make our work and solutions relevant, providing the insights we need to help guide our company through the changing world of healthcare and technology. They do it with grace and compassion ultimately delivering the product that really counts – excellent high quality cost-effective healthcare for patients
On a personal note, we have had some significant success in recognition of Nuance leadership and increased awareness of the brand, the technology, and solutions, including:
So, in the words pulled from the classic Rogers and Hammerstein movie, The Sound of Music:
---
You can also follow me here on
medium
, on
twitter
, or on
facebook
or Sign up to receive my posts each week