Bill Rogers and the 3rd Wave Interface – Speech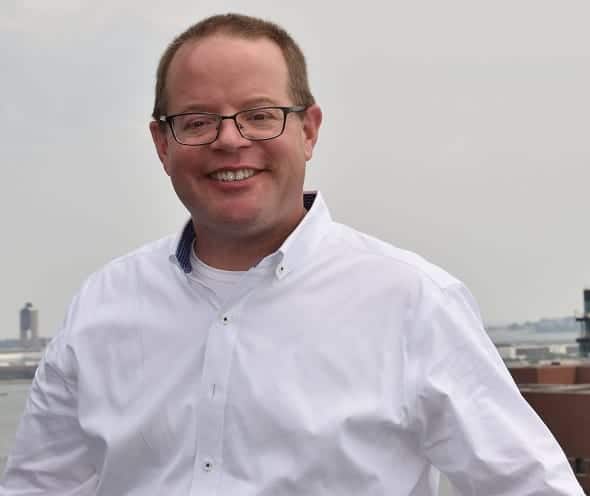 This week I am talking to Bill Rogers, CEO of Orbita – a company trying to do the same as WordPress did for web pages and web design but for speech interfaces
Bill comes to this space and healthcare from content management where he started out designing WYSIWYG editors (What you see is what you get) that morphed into a whole company and toolset to help companies and customers design web content that was publishable by all the content creators in a company and when viewed would be presented and displayed in different ways depending on the different users persona
Listen in to hear about his journey to creating the same concept – but now for voice interfaces, the third wave of interfaces or just another user interface, with different presentation and input layers
Did you catch the amazing Google Duplex AI video demonstration at their developer's conference – if not here it is, prepare to have your mind blown
---
Listen live at 4:00 AM, 12:00 Noon or 8:00 PM ET, Monday through Friday for the next two weeks at HealthcareNOW Radio. After that, you can listen on demand (See podcast information below.) Join the conversation on Twitter at #TheIncrementalist.
---
Here what Bill had to say about this and more importantly the potential for you and your company to produce a similar voice experience as this one and how you can step into this world with ease
Listen along on HealthcareNowRadio or on SoundCloud
I spoke with Bill as part of my ongoing series of discussions with Digital Leaders and innovators in healthcare where I see out their incremental steps to innovation –  The Incrementalist, on HealthcareNOW Radio. You can catch me live weekdays at 4:00 am, 12:00 noon and 8:30 pm ET. As each new show goes live, the last one joins the archive, available via SoundCloud or your favorite podcast app (iTunes, Stitcher, iHeartRadio). Your comments are welcome here. Join the conversation on Twitter at #The Incrementalist.

---
You can also follow me here on
medium
, on
twitter
, or on
facebook
or Sign up to receive my posts each week