Catching up With the Digital Doctor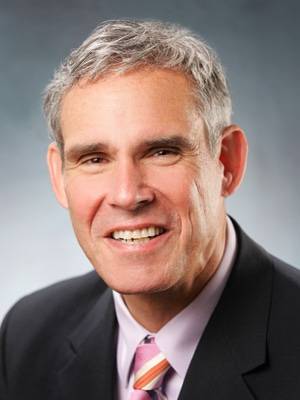 It was great to catch up with colleague and friend Dr. Eric Topol (@EricTopol), Executive VP and Professor, Molecular Medicine, The Scripps Research Institute Founder and Director, STSI
We had a wide-ranging discussion that included some specific incremental steps to better healthcare – include getting the data to the patient from every patient encounter and getting every person involved far more. We discuss wearables and sensors and the resistance to their implementation – hear his thoughts on how these sensors will become mainstream in healthcare
The more patients are into their healthcare the better the outcomes – in fact as Eric pointed out there are several studies that showed patients being treated for cancer did better from getting their data than from the treatment by cancer drugs
We cover everything from applications, the medical home, blockchain,  (some background reading on blockchain and the Inpatient paper he wrote with Leonard Kish)
Patient Engagement is the Blockbuster Drug of the Future – Leonard Kish
---
Listen live at 4:00 AM, 12:00 Noon or 8:00 PM ET, Monday through Friday for the next two weeks at HealthcareNOW Radio. After that, you can listen on demand (See podcast information below.) Join the conversation on Twitter at #TheIncrementalist.
---
And Eric included a small teaser on the new book in the works focusing on Artificial Intelligence in Medicine – can't wait!
Listen along on HealthcareNowRadio or on SoundCloud
I spoke with Eric as part of my ongoing series of discussions with Digital Leaders and innovators in healthcare where I see out their incremental steps to innovation –  The Incrementalist, on HealthcareNOW Radio. You can catch me live weekdays at 4:00 am, 12:00 noon and 8:30 pm ET. As each new show goes live, the last one joins the archive, available via SoundCloud or your favorite podcast app (iTunes, Stitcher, iHeartRadio). Your comments are welcome here. Join the conversation on Twitter at #The Incrementalist.
---
You can also follow me here on
medium
, on
twitter
, or on
facebook
or Sign up to receive my posts each week