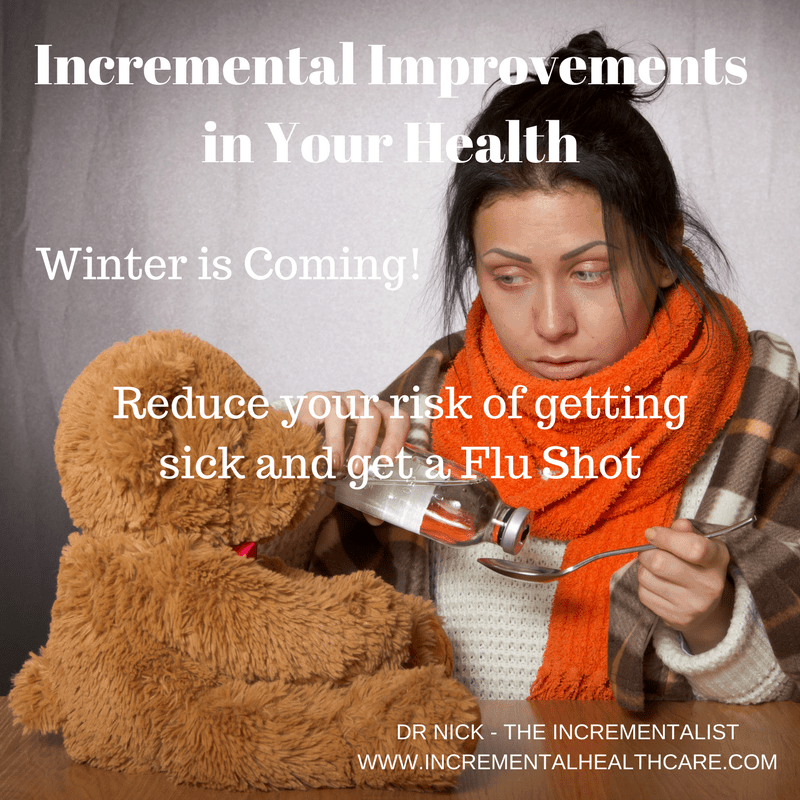 The last remnants of summer continue to permeate our lives but coming to a close and as they say in Game of Thrones "Winter is coming". It might be hard to think about the flu season but now is a great time to think about preventing flu for you and your family members. Each year the strains of flu virus included in the vaccine are reviewed and updated against the latest information we have on circulating strains. It's an imperfect science since the virus changes on a regular basis and what the strain causing flu last year is typically not causing flu the next year.
This year the trivalent vaccine contains
A/Michigan/45/2015 (H1N1)pdm09-like virus
A/Hong Kong/4801/2014 (H3N2)-like virus
B/Brisbane/60/2008-like (B/Victoria lineage) virus
With the addition of B/Phuket/3073/2013-like (B/Yamagata lineage) for the four-component vaccine
Who Should Get the Flu Shot
Everyone over the age of 6 months should be vaccinated according to the CDC. There is some specific guidance for certain groups dependant on age and health status and there are certain groups for whom the flu vaccine is contra indicated and should not be given. THere is a good information page on the CDC web site that answers many of the frequently asked questions. You cannot get flu from the vaccination. What you receive is the killed virus (inactivated) but you can get some minor side effects including soreness and a low-grade fever as the body responds to the antigen by producing antibodies
Getting Your Flu Shot
Yes it's this easy
Many supermarkets and pharmacies offer walk up appointments to receive your flu shot. Most insurance plans cover the cost of the flu shot (without insurance CVS charges ~$40 I was told). Some simple sign up and paperwork followed by the injection and you are done.
Incremental Improvements for Health
Its a small step and you could still get flu during the upcoming season but for a small investment of time, you are reducing the likelihood of succumbing to flu. So my incremental recommendations for better health are simple this week
Where Possible Get Your Flu Shot
Encourage All your Family and Friends to Get a Flu Shot
Wash Your Hands
Cover Your Mouth When Coughing
Boost Your Immunity with Healthy Food, Exercise, and Sleep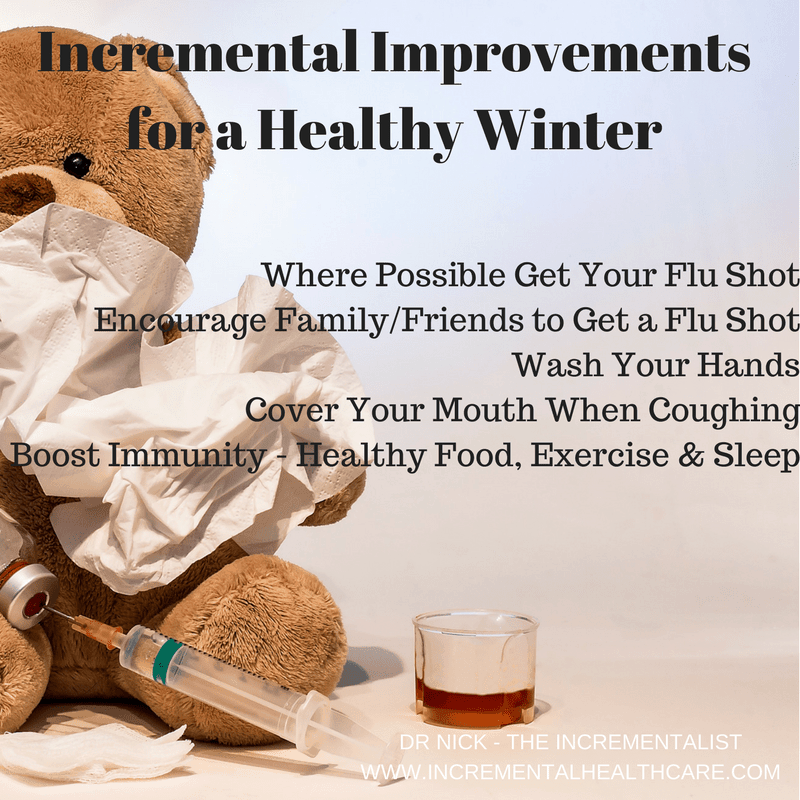 Do you have any better suggestions? What small change have you seen that makes a difference to improve healthy living? What one thing could we do that would have a big impact in this area?
---
You can also follow me here on
medium
, on
twitter
, or on
facebook
or Sign up to receive my posts each week